The start of a new year always kicks off predictions from the experts about what we'll be seeing in the next 12 months. Trend watchers in the home design and remodeling arena predict that the following will be popular in the year ahead:
Open spaces: Open, airy floor plans are in right now. Homeowners with older homes can
achieve the flow of an open floor plan by taking down walls. If you want to retain discrete rooms but yearn for a more open look, consider adding interior glass doors and windows to increase natural light.
Multi-generational housing: New home builders report an increase in buyers for homes specifically designed for multi-generational living. Flexible, first-floor spaces; separate entrances; and larger kitchen and living areas coupled with more intimate private spaces are particularly popular with families blending several generations into one space.
Quartz countertops: For a while, granite was the "go to" choice for kitchen counters. Now everybody is talking about quartz. The man-made stone is easy to care for, nearly indestructible and comes in a wide range of colors and patterns.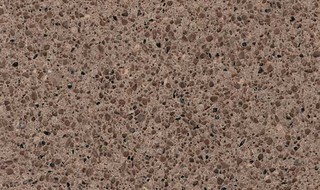 Going green: More owners are opting for energy-efficient or chemical-free products in their homes. Adding insulation, sealing air leaks, upgrading HVAC, using low VOC (volatile organic compound) products, low- and dual-flush toilets and energy-efficient LED lighting will be on many homeowners' To-Do lists this year.
Hardwood: Hardwood floors never went out of style, but now they are even cropping up in bathrooms, thanks to a growing range of pre-finished or engineered options. Pre-finished woods provide a very durable finish without the mess of on-site sanding. In addition, engineered wood floors work well with under-floor heating systems.
Streamlined bathrooms: With an emphasis on natural materials and lots of light, bathroom design is veering towards the minimalist this year. Simple, clutter-free vanities, wall-mounted toilets, single-basin sinks and simplified fixtures will all spruce up your bathroom in a new, modern way.